HR leadership key to managing change in changing world of work
HR leaders have a key role to play in driving employee engagement in a new hybrid work model, says Rachna Sampayo, VP of HR, Oracle JAPAC.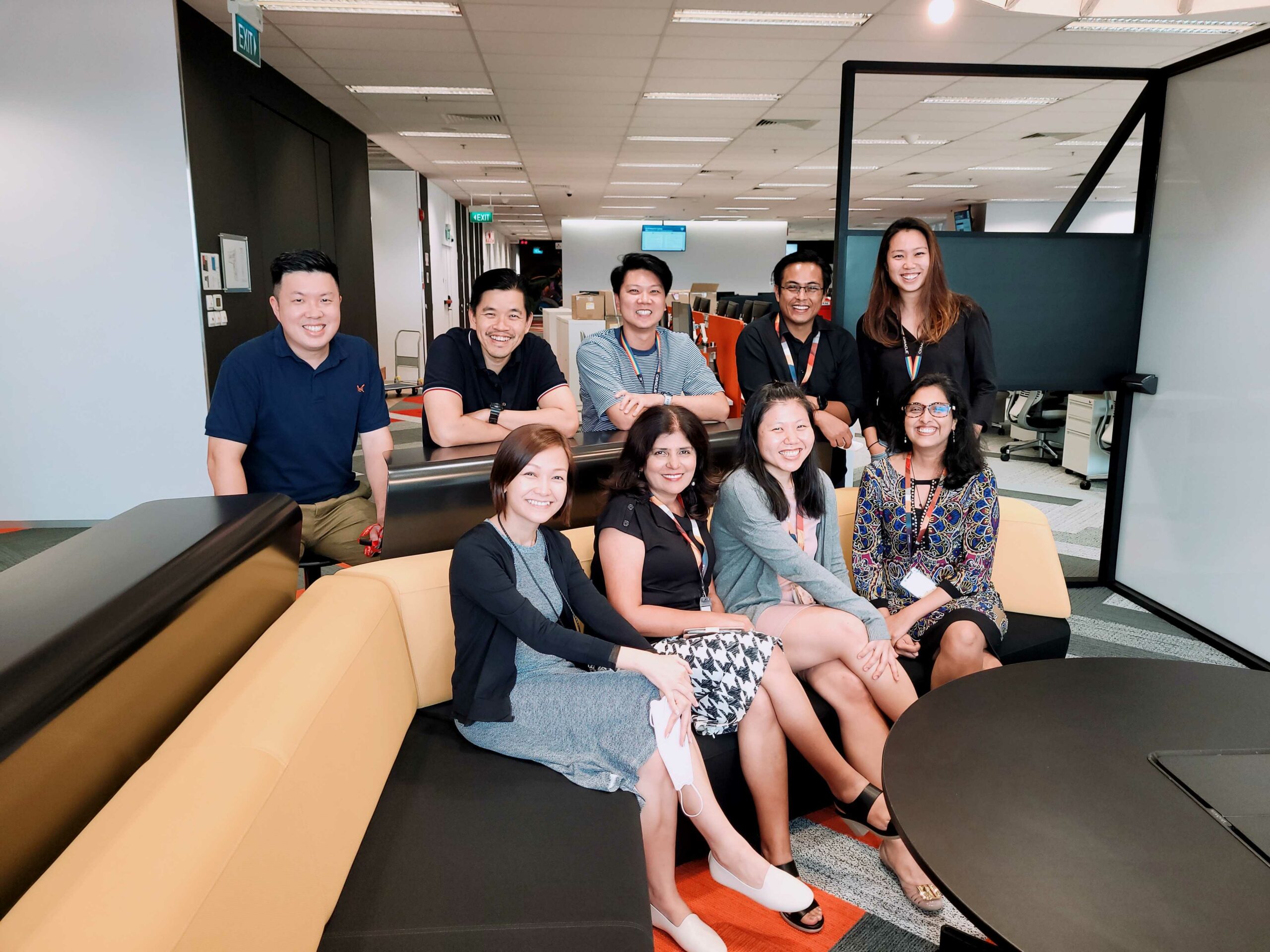 As VP of HR at Oracle JAPAC, Rachna Sampayo (seated, second from left) is always focusing on how ensuring that employees have the best possible work experience to succeed.
---
With the role of the HR function evolving to be multi-dimensional, CHROs are now expected to elevate brand building through talent management, champion organisational transformation by leveraging digital tools, and work with CEOs and CFOs to drive revenue, margin, brand recognition, and market share.
To also lead their organisation successfully through change in a volatile and unpredictable world, CHROs will be defined by four key characteristics, suggested Rachna Sampayo, Vice-President, Human Resources, Oracle JAPAC.
First, they need to results-oriented, as she explained to HRM Magazine Asia, "HR leaders must become proactive trouble-finders, rather than reactive trouble-shooters. To do that, we must understand the business and not be bystanders anymore."
Next, they need to be influencers to manage shifting workforce dimensions and employee demands. With a younger generation of employees entering the workforce and more experienced employees expecting more customisation of their working experience, HR leaders must manage a new blended workforce where there is no one-size-fits-all approach.
Sampayo highlighted, "HR leaders need to develop strategies tailored to all employees, deliver a positive employee experience, both virtually and in-person, and enable employee productivity for a very diverse workforce in every aspect."
HR leaders also need to be digitally-savvy and data-driven to drive the business beyond lag indicators like attrition and employee opinion surveys, and to better gauge productivity and engagement. Specifically, HR leaders with the capability to pivot business intelligence through the data mine can help to drive and measure meaningful outcomes.
Last but certainly not least in importance, a caring leader is paramount for empathy to be at the heart of an organisation. "Our world of work has taken a hybrid avatar, merging work from home with work in office, on-premises, or on cloud. The future of work is now centered on how you work, not just where you work. This new hybrid workplace needs an innovative strategy that is intentional and purpose-driven while factoring diversity, equity, and inclusion (DE&I) initiatives."
At HR Fest Awards 2022, which was organised by HRM Asia as part of HR Tech Festival Asia 2022, Sampayo was nominated for the award of Best HR Leader and in recognition of the line-up of outstanding candidates for the award, she was presented with the specially created Best HR Leader (Highly Commended) accolade.
"It means a lot to receive this award personally and on behalf of my team, we are very proud of the things that we are doing to make an impact at Oracle, and this award reinforces our belief that our efforts are in the right direction."
Sampayo went on to highlight how at Oracle is ensuring that employees have the best possible work experience to succeed, an imperative to Oracle's success as an organisation.
She continued, "I believe we have evolved with innovations powered by technology and are really driving key HR strategies around employee experience, wellbeing, and our DE&I efforts."
Such an approach has also served Oracle well during the pandemic, when established routines were disrupted and compelled businesses to rethink the way they work and operate.
Today, employees are placing a higher premium on flexibility, creativity, and purpose at work, which means that managers are under more pressure to build the right environment while the business focuses more heavily on customers.
To manage a more dynamic talent retention landscape, Oracle provides career development opportunities with continuous cycles of progression in the form of job rotations and stretch assignments that empowers employees to take greater control of their careers.
"The new hybrid work model is a big paradigm shift that requires a high degree of both high-tech and high-touch to drive better employee engagement," Sampayo said, while highlighting the important role HR leaders will continue to play.
She elaborated, "Being able to pivot in the right direction during difficult times, redefining engagement strategies by sensing the internal/external environment changes and adopting a minimal impact strategy during challenging times are just a few ways in which leaders can manage change in the most effective way."
"Every leader is faced with what I call the 'first move' dilemma, which is very similar to making 'make or break' decisions when faced with oncoming challenges. Decision-making capability becomes one of the key differentiators between a good HR leader and a great HR leader."