Alphabet soup for CHROs: How ESG and CSR can help HR
ESG-HR can address social and governance issues and promote environmental sustainability, writes Dr CJ Meadows.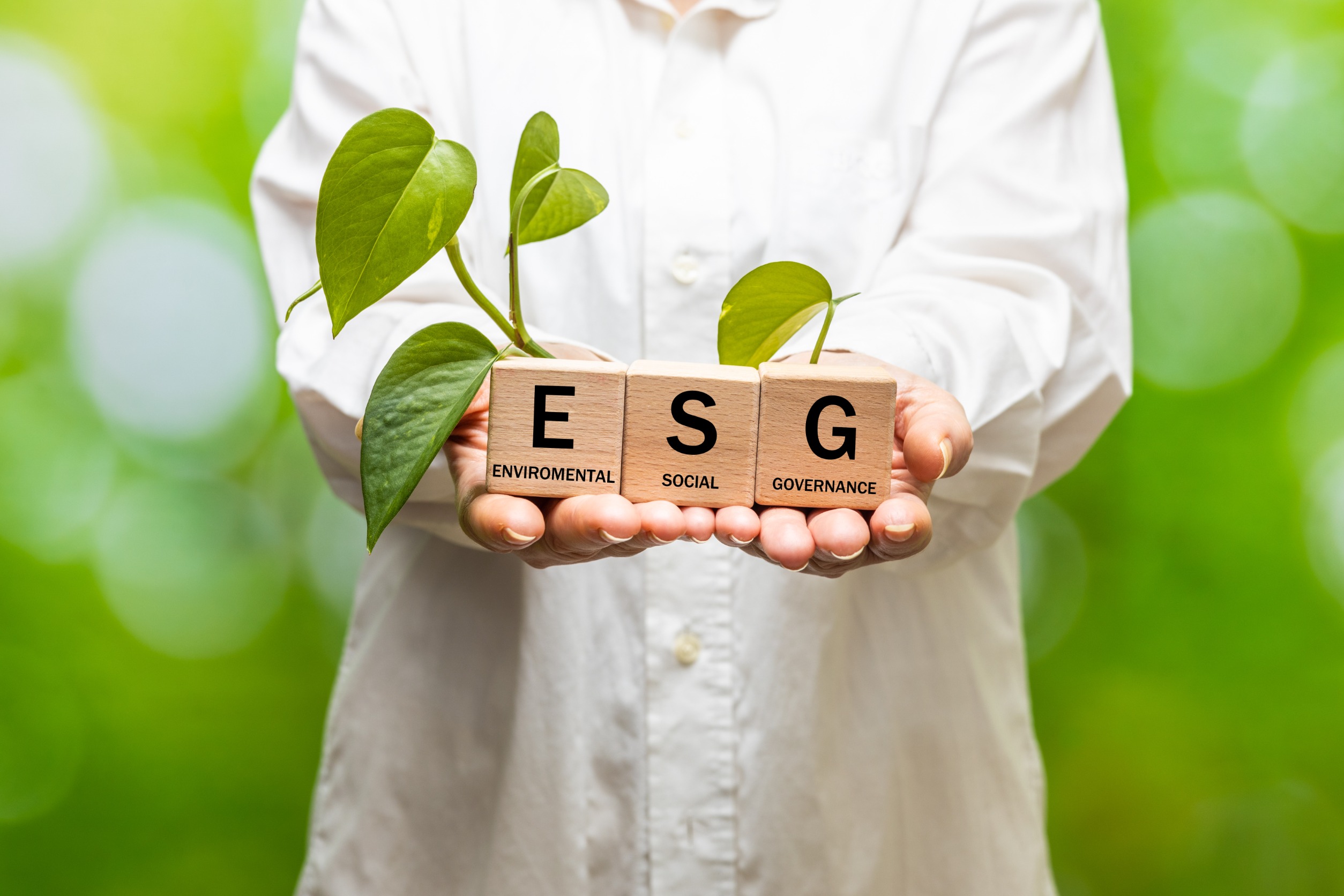 "Of all the things that can boost inner work life, the most important is making progress in meaningful work." – Teresa Amabile, Professor at Harvard Business School
Meaningful work and seeing the results of it might be our #1 tool for combatting employee non-engagement, which still sits at a lofty 77% of our global workforce, costing up to USD$ 7.8 trillion annually.
How do we convey meaning to current and potential employees? Through the mission, vision, and strategy of an organisation, as well as its Environmental, Social, and Governance (ESG) and Corporate Social Responsibility (CSR) efforts, with CHROs helping to shape these and track progress.
Do employees really care about ESG?
Yes. Over 83% of employees say they are more likely to work for a company with strong ESG, and 88% of millennials say their job is more fulfilling when they can impact social and environmental issues. Companies with top employee satisfaction scores also have ESG scores 14% above the global average.
How about CSR?
Nearly 65% of millennials will not take a job if a potential employer does not have strong CSR practices (yes, that was practices, not policies or a department).
"Over 83% of employees say they are more likely to work for a company with strong ESG, and 88% of millennials say their job is more fulfilling when they can impact social and environmental issues." – Dr CJ Meadows
Is "Green HR" not enough?
Given the above, HR leaders need to address social and governance issues, beyond just "Green HR" – using HR policies to promote environmental sustainability across the business. We need "ESG-HR."
First, what can HR do for the Environment? Beyond digitally transforming the HR department, it may be time to share with your CIO that outsourcing to cloud-based services can save up to 88% of the energy used by today's in-house systems. Enabling your workforce to "go hybrid" can reduce carbon emissions by 70%, in addition to further diversifying your workforce – bringing not only diversity benefits but also societal. Sadly, some CEOs still need convincing. One CEO I spoke to said he was pleasantly surprised to see productivity rise during COVID – then mandated everyone return to office post-COVID.
The "S" in ESG has traditionally been the first target for HR. Most HR departments are actively pursuing Diversity, Equity, Inclusion, and Belonging (DEI&B). Does it help the business? Absolutely. According to Gartner, companies that diversify their workforce see employee performance rise 12%, and intent to stay rise 20%. Diverse IT departments achieve more digital transformation progress, and companies with diverse workforces show stronger financial performance.
Most HR departments have some sort of mental health and wellness policies and procedures, but do you have a value-based budget that covers a comprehensive wellness programme? Apparently, mental-health-related illnesses cost companies 91 million employee work-days. Stress and burnout cost US companies alone an estimated USD$350 – 550 billion yearly in turnover, healthcare costs, lost innovation, and productivity. Quantifying the impact of poor employee wellness can help you craft initiatives that improve not only happiness and health (which make you a more attractive employer), but also the bottom line.
Further, even though you are probably already managing pay equity for gender, ethnicity, etc., as well as minimum and living wages (the two are different), you will need to pay attention to more broad-based issues such as modern slavery and human trafficking (including the legally required annual reporting for large global companies). Not only do you have to be careful with executive remuneration (including reductions in a downturn, like everyone else), but you will also have to consider how to link their performance ratings and compensation more strongly to ESG (along with everyone else).
Does the CHRO have to think about Governance? Absolutely, and it is core to what you already do. Traditional focus areas include values and culture, as well as performance goals and tracking. CHROs are already leaders in policymaking, in conjunction with the rest of the c-suite. As we partner more closely with our technology, and as AI-assisted hiring and promotion systems proliferate, you and your CIO will have to partner more closely on governance.
Together, you will need to address not only privacy and cybersecurity, but special social/ethical and governance issues like algorithmic/AI bias in both hiring and promotion systems. You will need to hire and manage an ethicist or ethics team (if you have not already). In fact, ethical use of data (including both privacy and security) is not just a consumer differentiator – it is also an employer differentiator. As humans and technology work more closely and make decisions together, HR and IT strategy, policies, practices, risk management, monitoring, auditing, and reporting will integrate like never before. As Nadjia Yousif proposed in her TED talk, you may have to include tech on your organisation chart — and in onboarding, performance review, etc. — as if it were a human employee.
READ MORE: Putting sustainability into action: CHROs driving ESG in the workplace
Have you reached out to the CSR department to explore various ways in which you can collaborate? CSR has a proven positive impact on employee engagement and wellbeing, as well as business reputation. Wherever possible, CSR activities should be integrated with what the business already does. At award-winning not-for-profit organisation The Tiger Center (TTC), for example, corporate donor ITC Paper & Printing donated design time and space on the back of schoolbooks to reach 2.5 million children with environmental messages. TTC collaborates with Usha International (a sewing machine company) to provide training so newly-certified tailors can open microenterprises. Inspired by TTC's green operations, Usha now encourages their other schools (over 26,000 of them!) to operate on green energy and water filters. Healthcare workers from Tilda Hospital donate their time for TTC's medical camps.
Whatever initiatives you decide to pursue from all of the above, you will find (as others do) that not only will your company's social conscience impress consumers, regulators, shareholders, and potential new talent, but your employees should (through your metrics) see their progress in meaningful work for company, environment, and society.
And so will you.
---
About the author: Dr C J Meadows is Director, The Innovation & Entrepreneurship Centre at SP Jain School of Global Management.
To learn more about integrating people, profit, and planet, as well as ESG, CSR, and entrepreneurial insights, see the author's latest book, Sustainable Business: People, Profit, and Planet at The Tiger Center (available on Amazon). For a free, multimedia intro, check out Sustainable Business Intro, available on Gnowbe via drcjmeadows.com/sustainability.